Vispring
Classic Collection

. Layers of Vispring-made vanadium steel springs, and soft natural materials like fine horsehair for a night's sleep of rare comfort.
THE VISPRING CLASSIC COLLECTION
The next level of comfort. Each mattress is filled with the softness of materials like Shetland Wool and fine horsehair. Underneath all that you'll find layers of individually pocketed springs.
VISPRING REGENT + PRESTIGE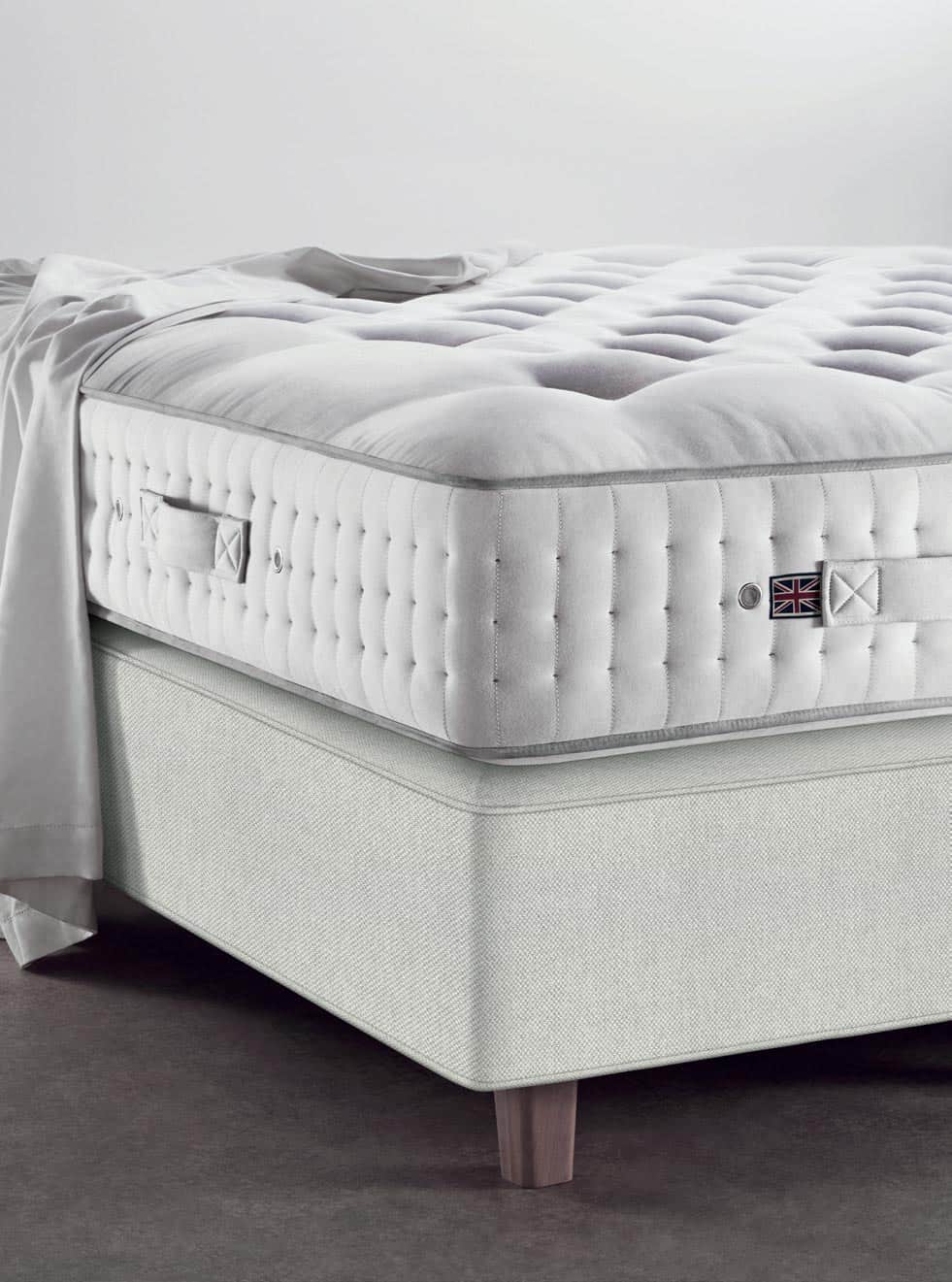 REGENT MATTRESS
TECHNOLOGY
• Hand-nested calico pocket spring construction
• Spring tension: Soft, Medium, Firm, Extra Firm
• 2236 springs in a King size
UPHOLSTERY
• British fleece wool, hand-teased South American horsetail, hand-teased real Shetland wool blended with silk and mohair, blended real Shetland wool and cotton
• Finest quality ticking
• Hand-tied woolen tufts and twine
BORDERS
• Upholstered with protective wool
• 3 rows of hand side-stitching
• Horizontal handles
• Air vents
• Overall mattress depth: 9.1 inches (23cm) + 2.4 inches (6cm) doming (+/- 0.8 inches)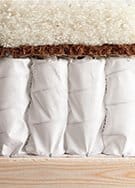 PRESTIGE DIVAN
CONSTRUCTION
• Hand-nested pocket spring construction
• 1276 springs in a King size
• Solid timber frame
UPHOLSTERY
• Coir, blended wool & cotton batting
• Finest quality ticking or upholstery fabric
AVAILABLE IN HEIGHTS
• Prestige high 12.2 inches (31 cm)
• Prestige low 9.8 inches (25 cm)
• Prestige shallow / bed base 6.7 inches (17 cm)
• Prestige firm edge 5.5 inches (14 cm)
| | |
| --- | --- |
|   SET: REGENT + PRESTIGE | $ |
|   Twin | 9,000 |
|   Twin XL | 9,750 |
|   Double | 11,250 |
|   Queen | 14,250 |
|   King | 18,000 |
|   California King | 18,000 |
|   Super King | 21,500 |
VISPRING REGAL SUPERB + PRESTIGE
REGAL SUPERB MATTRESS
TECHNOLOGY
• Hand-nested calico pocket spring construction
• Spring tension: Soft, Medium, Firm, Extra Firm
• 2236 springs in a King size
UPHOLSTERY
• Made exclusively from natural fillings: bonded British fleece wool and cotton, South American horsetail blended with British fleece wool, blended real Shetland wool and cotton
• Finest quality ticking
• Hand-tufted with felt washers
BORDERS
• Upholstered with protective wool
• 3 rows of hand side-stitching
• Horizontal handles
• Air vents
• Overall mattress depth: 9.1 inches (23cm) + 2.4 inches (6cm) doming (+/-0.8 inches)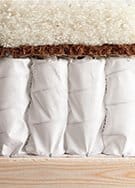 PRESTIGE DIVAN
CONSTRUCTION
• Hand-nested pocket spring construction
• 1276 springs in a King size
• Solid timber frame
UPHOLSTERY
• Coir, blended wool & cotton batting
• Finest quality ticking or upholstery fabric
AVAILABLE IN HEIGHTS
• Prestige high 12.2 inches (31 cm)
• Prestige low 9.8 inches (25 cm)
• Prestige shallow / bed base 6.7 inches (17 cm)
• Prestige firm edge 5.5 inches (14 cm)
| | |
| --- | --- |
|   SET: REGAL SUPERB + PRESTIGE | $ |
|   Twin | 8,000 |
|   Twin XL | 8,750 |
|   Double | 10,250 |
|   Queen | 12,250 |
|   King | 16,500 |
|   California King | 16,500 |
|   Super King | 19,500 |
VISPRING OXFORD + PRESTIGE
OXFORD MATTRESS
TECHNOLOGY
• Hand-nested calico pocket spring construction
• Spring tension: Soft, Medium, Firm, Extra Firm
• 1886 springs in a King size
UPHOLSTERY
• Made exclusively from natural fillings: bonded British fleece wool and cotton, horsehair, blended British fleece wool and cotton
• Finest quality ticking
• Hand tufted with felt washers
BORDERS
• Upholstered with protective wool
• 2 rows of hand side-stitching
• Horizontal handles
• Air vents
• Overall mattress depth: 8.3 inches (21cm)
  + 2.4 inches (6cm) doming (+/- 0.8 inches)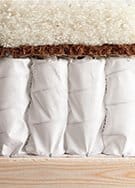 PRESTIGE DIVAN
CONSTRUCTION
• Hand-nested pocket spring construction
• 1276 springs in a King size
• Solid timber frame
UPHOLSTERY
• Coir, blended wool & cotton batting
• Finest quality ticking or upholstery fabric
AVAILABLE IN HEIGHTS
• Prestige high 12.2 inches (31 cm)
• Prestige low 9.8 inches (25 cm)
• Prestige shallow / bed base 6.7 inches (17 cm)
• Prestige firm edge 5.5 inches (14 cm)
| | |
| --- | --- |
|   SET: OXFORD + PRESTIGE | $ |
|   Twin | 7,000 |
|   Twin XL | 7,750 |
|   Double | 8,750 |
|   Queen | 10,250 |
|   King | 13,000 |
|   California King | 13,000 |
|   Super King | 16,000 |